Angular Material
Component infrastructure and Material Design components for Angular.
Added Vertical Stepper Example to documentation
BulmaPress
A modern wordpress starter theme built on top of underscores (by Autommatic) with Bulma.io mobile-first flexbox frontend.
Updated to use Bulma 0.6.1
Fixed broken navbar
Telescope
Telescope is an open source web server and client application for aggregating and presenting a timeline of Seneca's open source blogs. Telescope makes it easy to see what's happening with open source at Seneca right now.
Added Community-driven Unsplash Collection for 1.0 release
Improved performance by adding Gatsby-driven resource paging
Leveraged Docker multi-staged builds to improve caching performance
Thimble Web Editor
[Deprecated] Thimble is Mozilla's online code editor that makes it easy to create and publish your own web pages while learning HTML, CSS & JavaScript. You can try it online by visiting https://thimble.mozilla.org (or https://bramble.mofostaging.net for our staging server).
Added JavaScript Console to Thimble Editor
Various CSS improvements
Uses
A list of /uses pages detailing developer setups, gear, software and configs.
Added RayGervais.dev/uses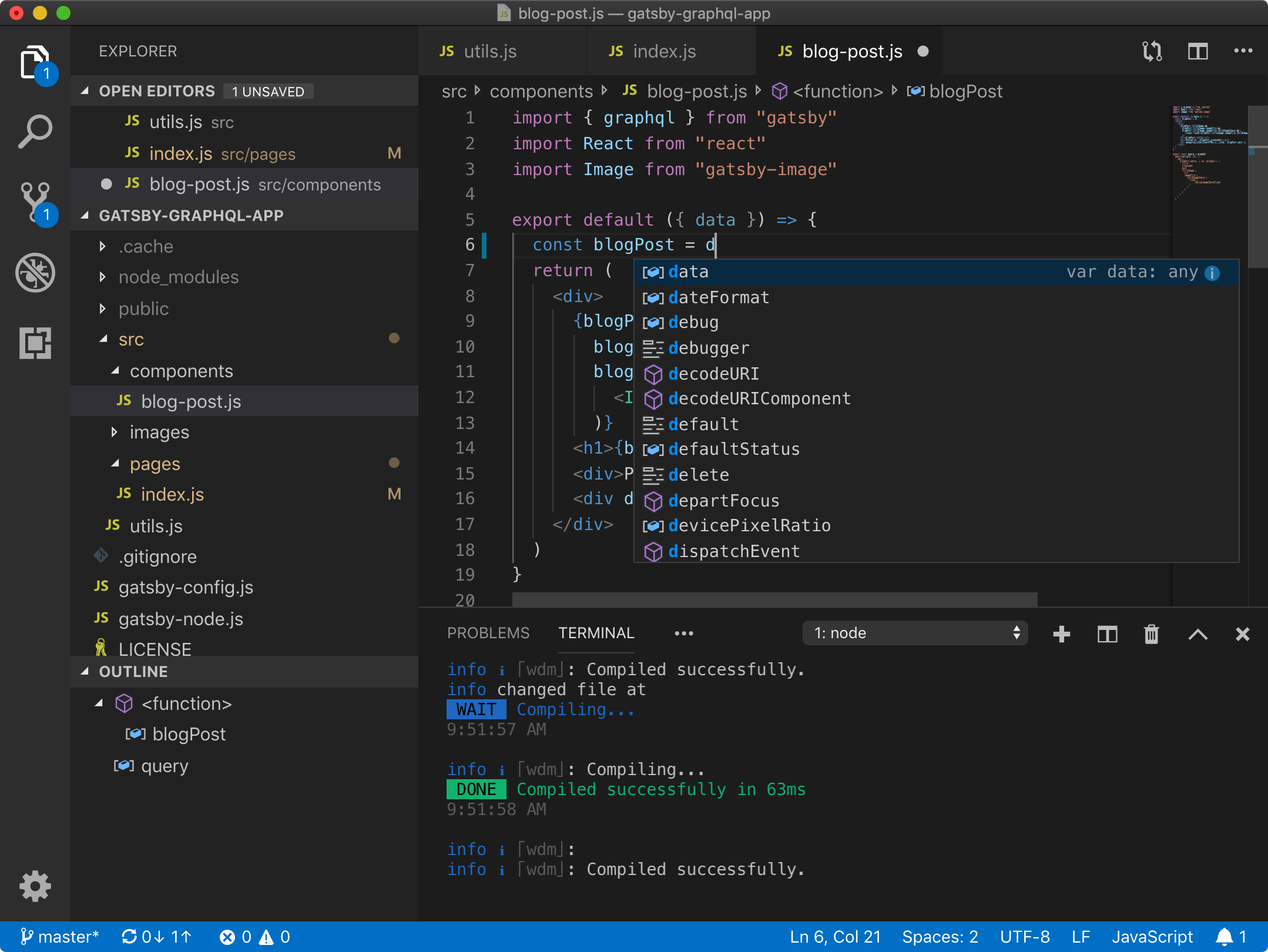 Visual Studio Code
Visual Studio Code combines the simplicity of a code editor with what developers need for their core edit-build-debug cycle. It provides comprehensive code editing, navigation, and understanding support along with lightweight debugging, a rich extensibility model, and lightweight integration with existing tools.
Fixed dropdown losing track of selection when escape key is pressed
Improved a11y contrast requirements when using Monokai theme for dropdowns
Fixed quick open component which broke Azure CLI and other extensions